If you've ever been to La Jolla, you are probably aware of the fact that finding a hotel can be a pretty tough task indeed. To help you with your quest, you'll find some of the best hotels in La Jolla.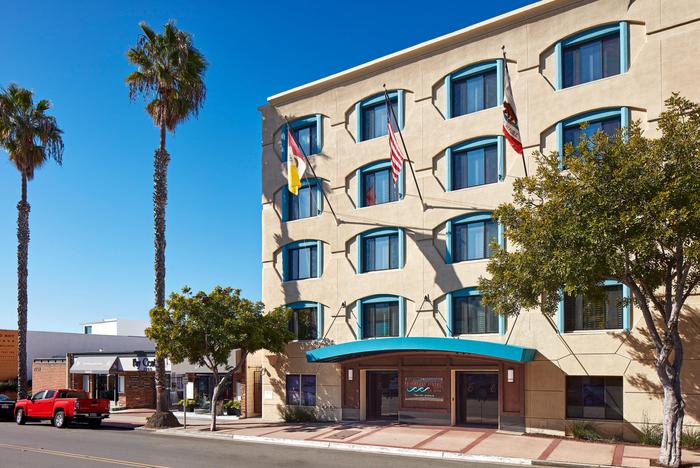 Empress Hotel
Located in the heart of the town, the Empress Hotel is a well known local favorite. Manhattan's restaurant is located off from the lobby, with a fitness center and sauna onsite as well. The hotel also offers 73 rooms, free local calls, breakfast, and high speed internet. Located at 7766 Fay Avenue, the Empress Hotel is the place to be for those who want to be in the middle of La Jolla.
Grande Colonial
Located on La Jolla's main street, the Grande Colonial is one of the oldest hotels in the city. With 75 rooms and a European style, Grande Colonial also offers you free ADSL internet and valet parking.
Hyatt Regency
The Hyatt Regency in La Jolla offers modern design with all the comforts, although it's better for travelers than family vacationers. The Regency is located at 3777 La Jolla Village Drive, offers 394 rooms, and plenty of other perks to keep you entertained and interested.
La Jolla Village Lodge
The La Jolla Village Lodge is a three stories, and offers quite a bargain in price. With 30 rooms, free parking and a free continental breakfast, the La Jolla Village Lodge is a great addition to the La Jolla area.
Redwood Hollow
The Redwood Hollow is more of a studio or one and two bedroom cottages, offering full kitchens on 1/2 acre of gardens. Close to the beach, this lodge offers 11 rooms and plenty of views. Located at 256 Prospect Street, you'll be close to what you want to do in La Jolla.